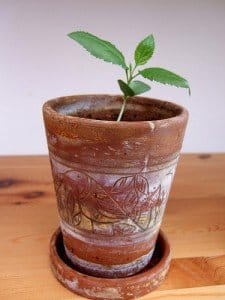 This is the 12th episode of the JLPT Boot Camp podcast.  I've been podcasting now for about 3 months and it is good to hear from so many people across the globe.  Thanks for commenting and rating the podcast in iTunes.
Language is living, breathing thing.  It is constantly changing to adjust to new situations, dropping old vocabulary and gaining new vocabulary.  So you have to keep studying it, learning it, and adjusting with it.
When you first learn something new about a language, you need to make sure you know it, in and out.  This is very similar to when you first plant a seed.  You have to make sure the soil is rich and fertilized and ready for the plant to grow.  You can't just throw the seed down anywhere.
So, when you encounter something new, make sure you have a good grasp of it before moving forward.  I know a lot of students that have a hard time breaking habits because they established them a long time ago, and know can't break them.
After you plant the seed though, you need to also water it.  It doesn't do you any good to plant a seed and then walk off.  You need to keep taking care of it, otherwise the plant is going to die.
So to will your language ability.  If you don't keep watering what you've planted, it'll die.  In other words, review is the key to knowing a language well, but it is often overlooked.
Action Steps –
1) Do you do a lot of review?
2) How do you review?
P.S. I'm now in iTunes.  If you like the podcast, please be sure to visit iTunes and leave me a review.  If you have comments or suggestions for the podcast, by all means let me know in the comments below or contact me and let me know what I can do to improve the show.  Thanks!
Photo by David Masters, Music by Kevin MacLeod
Podcast: Play in new window | Download (Duration: 10:55 — 10.0MB)
Subscribe: RSS