Who has time anymore to download stuff and print it out? And then you have to look up answers on the separate answer sheet. The whole thing is a bit of a pain. So, to make things easier I have put the whole N5 practice test online.
If you are not familiar, the JEES has free practice tests for every level of the test, which I've covered before in separate posts. These tests are not full-sized exams. For some of the sections there are only 2 questions, and each of the listening sections have just one question each. But, it is still good practice and will give you an idea of what the test is like.
In a way, the fact that they are shorter than the real test is a bit of an advantage because you only have to spend a few minutes with them instead of dealing with something more full-sized like the official N5 Workbook. I've further broken down each section into its own separate quiz so that you can take it at your own pace.
You can also leave comments for each quiz if you happen to have any problems with the questions. There is also a handy stopwatch you can use to time yourself so you can get a feel for how short of a time you need to answer the questions in.
If you're ready to get started, head over to the premium site where you can take the JLPT N5 Online Practice Test. Free registration is required so that you can keep track of your progress.
The system is currently a little rough around the edges. If anything doesn't seem to be working right, be sure to contact me and let me know.
Other Versions
Keep in mind you can still download the JLPT N5 Practice Test if you'd like to print it out. The entire practice test is also freely available at JLPT.jp website, where you can pick up other materials as well.
If you are looking for a level other than N5, I unfortunately don't have those available as an online quiz yet. However, you can get the PDFs and MP3s for them below:
Or of course on the main JLPT.jp site.
There are also freely available official workbooks too:
JLPT N2 and N1 are available on JLPT.jp
These are roughly the same size as the real test and are made up of questions from previous tests, so they should be the right level.
My recommendation is that you try out the practice test first to get an idea of what the test is like. Then, move on to the official workbooks that have more questions.
Other JLPT N5 Resources

A subscription to the JLPT Boot Camp Premium site includes a complete guide to studying and preparing for the JLPT as well as a complete grammar guide for N5.  The grammar guide includes tips and common mistakes to look out for when taking the test.  Each chapter includes a video explanation, clear grammar explanations, several example sentences, and JLPT-style questions.  Sign up today and get started on the right path.
This is a great book of 500 problems that tests you over kanji, vocabulary, and grammar for N5 and N4.  What I like about it is that you answer 3 questions and then flip the page and see how you did with detailed feedback about each question.  It is really helpful to check what you are missing.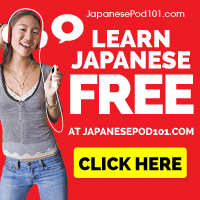 Japanese Pod 101 Old Level 4/N5 Prep Course
Japanese Pod 101 has a 6 lesson last minute prep course for the test as well as additional practice tests.  Also, their lessons are sorted by grammar points, so if you are having problems with a particular point, it is a great place to focus in on the one point that is giving you some trouble.
Go Forth and Test
Try these out and let me know what you think in the comments.