JLPT Study Guide Kit is part eBook, part course that helps you study for the JLPT. It is a 4 week program that you can work through that will help you set a schedule for yourself and plan out how you can pass the test.
I also include 10 different guides that help you with your reading and listening, as well as pick out which textbooks to use to study. In addition to all that, there is over 70 minutes of valuable tutorials to help you get ready for the test.  If you are serious about passing the test, this is the kit to get!
Invaluable Websites

Lang-8.com is an amazing site that allows you to write things in the language that you are trying to learn and a native speaker of that language checks it for you.  You can also give back to the community by correcting someone else's writing in your native language.  The best part about it all is that it is absolutely free.

Jgram.org is a community site that lists JLPT grammar points by the old levels (1-4).  This is a great site to use for reference.  It has explanations, example sentences, and a fairly active community to help you out.  Not exactly a place to learn grammar, but a great place to look it up when needed.
Tae Kim's Japanese Grammar Guide is another great site that is really well organized and contains a wealth of information.  He covers almost all the grammar you need for conversational Japanese (up to around N3).
Tofugu.com is a site that has a lot of articles about wacky Japanese culture and some occasional tips on how to study Japanese as well.  The site has a sister site called Textfugu.com which is a fun way for beginners to start learning Japanese in a simple to follow format.  Although it is not specifically designed with the JLPT levels in mind, it is a good place to start learning the language.

JLPT.jp is the official site of the JLPT.  This is the place to get all the official information about the test.  You can check where the different testing sites are in different countries and regions.  Sometimes this list is not as up to date as it could be though, so you might want to check with the organization that is responsible for giving the test in your area for the latest details of where the test will be.  There is an English and Chinese version of the site, but the Japanese version will always have the latest information about the tests.

JEES.or.jp is the website for JEES (Japan Educational Exchanges and Services). They make the JLPT and  administer it in Japan.  This is usually where you'll find information about when you can apply for the test, and when results will be mailed out for Japan only.  It is a bit disorganized and resembles a website circa 1995, but it is the official source for the dates of the test.

Memrise.com is new website that helps you practice Japanese vocabulary.  This site does a pretty good job of combining a lot of important ideas into one comprehensible web app.  Part game, part spaced repetition system (SRS), and part typing practice, it is great way to learn remember new vocabulary forever.
Perapera.org is a good all around site that includes reviews and news on Japanese resources. It's a great place to pick up new ways to study Japanese. There are also numerous language hacks to help you keep studying and stay motivated with your studies. It also has resources for Chinese and Korean if you are studying those languages.
ALTInsider.com is an excellent podcast about living, working and thriving in Japan.  James has done an excellent job providing not only great resources for surviving as an ALT, but also resources on how to get a job outside of the English teaching world in Japan.  If you are interested in staying in Japan long term or would just like to break out of the "gaijin bubble" this is where to start.
JLPT iPhone and Android Apps
Imiwa? for iOS (formerly known as Kotoba!) is the iOS version of Jim Breen's WWWJDIC (another great site).  It includes example sentences for most words, and a kanji lookup function as well.  This is my main go to dictionary on my iPhone at the moment.  It is a large app (somewhere around 100+MB) but totally worth the space and time to download.  It also works completely offline, so you don't need any kind of connection to look up words.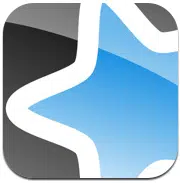 AnkiMobile for iOS
is the mobile version of the popular Anki software.  If you are not familiar with Anki, it is a spaced repetition system or SRS that helps you remember vocabulary as well as key grammar points for the tests.  The price is a little high ($25), but it might be worth it if you use Anki a lot and want to sync your deck between your smartphone and your PC.