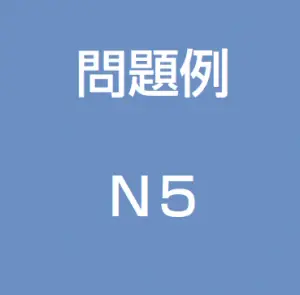 Before starting the season, and even before playing any games, a hockey team has to practice a lot.  They practice goal shots; they practice passing; they practice just skating on the ice.  But, the one key thing to practice is actually playing the game.  Every sports team plays at least one game before the start of season, an exhibition game.
And the JLPT is much like a sports game.  It's virtually a Japanese language Olympics if you like that analogy.  So, it's important to at least run through the events or sections of the test at least once before the real thing.  Otherwise you might end up getting lost somewhere along the way.
Some might want to take the 'natural' approach of just going into the test or find it silly to walk through it all before you go in.  However, the stakes are a bit high for that.  The test is only twice a year or if you are outside of Asia only once a year.  So, if you fail you've got to wait a full year to take it again.  Why not spend the extra time to make sure you are ready to go for the main event?
This article is about the JLPT N5 test, but if you are studying any other level of the exam, I have a JLPT N4 Practice Test, JLPT N3 Practice Test, JLPT N2 Practice Test, and JLPT N1 Practice Test available, too.
Taking the JLPT N5 Practice Test
So, how can you take this test?  Well, there is now a full sized mock test available that you can take that follows the new format.  In 2010, they made a few changes to the format of the test.  If you pick up the old version of the test, you can still use them, but there are some slight differences between the old ones and the new ones. I made a quick chart that goes over the differences:
Kanji/Vocab Section
Kanji Reading
Orthography
Expressions
Paraphrases
Pre-2010
1 sentence/2 questions
1 sentence/2 questions
Same
Same
Post-2010
1 sentence/1 question
1 sentence/ 1 question
Same (w/some pictures)
Same
Grammar Section
Particles
Grammar Form
Correct Grammar
Grammar Expressions
Pre-2010
covers particles
covered correct form
choose correct grammar
choose correct expression
Post-2010
particles and grammar form combined
now scrambled sentences
moved to listening
Reading Section
Short Passage
Medium Passage
Information Retrieval
Pre-2010
3 passages/1 question each
1 passage/4 questions
Didn't exist
Post-2010
same
1 passage/2 questions
New to N-JLPT
Listening Section
Task Based
Point Comprehension
Verbal Expressions
Quick Response
Pre-2010
9 questions w/pictures
9 questions w/o pictures
Was (kind of) in the grammar section
Post-2010
7 questions w/pictures
6 questions w/ pictures
5 questions w/pictures
6 questions w/o pictures
As you can see the Kanji and Vocabulary section is largely untouched.  However the listening and grammar sections are fairly different.  The past tests are still good practice, but keep in mind how they differ from the new test.
There is another solution to this problem though.  JEES (Japan Education and Exchange Services) have made a JLPT sample test available.  These aren't full-sized tests, but they can give you an idea of what the real JLPT is like.  I highly recommend you give it a try if you haven't already.  You can download all you need below:
JLPT N5 Sample Test with Notes
This is the sample test with comments from me.  To read about some tips for each section as well as the amount of time you should spend on each section be sure to click on the magic yellow question mark symbol
to open the notes I made.  If you'd like to download the 'clean' version, you can pick that up here.
JLPT N5 Sample Listening (mp3) and Script
This is the listening for the test in mp3 format.  Unfortunately, the audio only includes the first question of every section along with the instructions, but the script has all the questions go figure.  Anyway, if you'd like to save it to your computer and play it from there, be sure to right click and select 'save link as…' or something similar.  There is also a listening script to help you after the test.
JLPT N5 Sample Test Answer Sheet
This is the authentic answer sheet for the sample test, so you can practice your circle-filling-in skills.  Be sure to use a No 2 pencil!
The answers to all those questions, so you can check your results.
Anki Flashcards for the 1st 12 questions
I went ahead and converted the first 12 questions into flashcards for Anki.  I haven't gotten around to making them available for Mnemosyne yet, but I'll try to get those up soon.  In the meantime, you can use these to review the questions or add them to your personal study deck.  They are also available on AnkiWeb, so you can search for them ("N5 Practice Test Questions") and download them that way.
Finally, if you want to download all this stuff in one big bundle of joy.  I packaged it up for you below:
JLPT N5 Sample Test Pack (13.5MB)
Timing Out the JLPT N5 Sample Test
The sample test is bit shorter than the real test, so I worked out a new schedule that should match the speed at which you should take the different sections.  If you time yourself, you'll get a good feel for how fast you need to complete each section.  I recommend getting some kind of stopwatch (or your cellphone) and time out each section so you get a good feel for how fast you need to take the test.
| | | | |
| --- | --- | --- | --- |
| | Language Knowledge | Grammar/Reading | Listening |
| Sample Test | 6 minutes | 27 minutes | around 5 minutes |
| Real Test | 25 minutes | 50 minutes | 30 minutes |
Take it Online!
I've just recently taken this whole practice test and made it available online for you to take, complete with stopwatches to help you time out each section and instant feedback for all the sections.  To take it just requires a painless 30 second registration so you can keep track of your progress.  Take the JLPT N5 Practice Test online now.
It is still a little rusty, so please leave me feedback in the comment sections for each quiz.  Thanks and enjoy!
Other JLPT N5 Resources
JEES has also just recently made the official JLPT N5 Workbook available for download free.  The N5 workbook is pretty close to the same size as the real test and the questions are made up of questions from previous exams.  Also it is free, so if you have the time, be sure to download it and give it a try.

A subscription to the JLPT Boot Camp Premium site includes a complete guide to studying and preparing for the JLPT as well as a complete grammar guide for N5.  The grammar guide includes tips and common mistakes to look out for when taking the test.  Each chapter includes a video explanation, clear grammar explanations, several example sentences, and JLPT-style questions.  Sign up today and get started on the right path.
This is a great book of 500 problems that tests you over kanji, vocabulary, and grammar for N5 and N4.  What I like about it is that you answer 3 questions and then flip the page and see how you did with detailed feedback about each question.  It is really helpful to check what you are missing.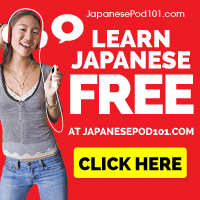 Japanese Pod 101 Old Level 4/N5 Prep Course
Japanese Pod 101 has a 6 lesson last minute prep course for the test as well as additional practice tests.  Also, their lessons are sorted by grammar points, so if you are having problems with a particular point, it is a great place to focus in on the one point that is giving you some trouble.
Action Steps
Take the JLPT N5 Sample Test.  How was it?  What was the most difficult part?
Let me know in the comments below.  I hope to hear from you soon!